Introduction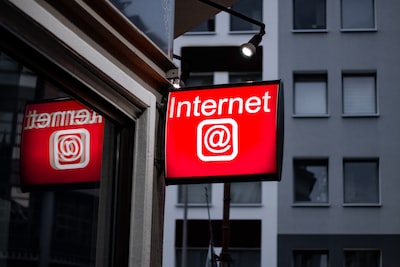 In today's digital age, having a strong online presence is crucial for businesses and individuals alike. It can be hard to get noticed these days with the abundance of websites and social media platforms. Standing out against your competitors and being seen can be a challenge.
By using the correct methods, you can boost your online presence and leave a strong impact on your desired audience. In this blog post, we will explore various ways to boost your online visibility and stand out in the digital world.
Why is Online Visibility so Important?
Being visible online is important for businesses. It helps you connect with more people, create trust, and gain credibility. Being visible online helps you get found by potential customers and partners, boosting sales and customer numbers. You will also find opportunity to showcase your expertise and knowledge, build trust with your audience, and gain a competitive edge.
Having an online presence also gives you a platform to share your brand story, build relationships, and engage with your customers. By increasing your visibility online, you create a lasting impact on potential customers and partners, leading to more leads and increase sales.
Establishing Credibility
Having a visible online presence helps establish credibility for your business and grow your business. By creating content and engaging with customers, you can demonstrate your knowledge and expertise in your industry. This can help customers and partners trust your brand, which in turn, can lead to more sales and conversions.
Additionally, by providing valuable content to your audience, you can build trust and establish yourself as an authority in your field. This can help your bussiness stand out from the competition and increase your chances of getting found online.
Building trust with your audience
Showcasing your expertise and knowledge
Gaining a competitive edge
Increasing Brand Awareness
Having a visible online presence can also help you increase your brand awareness. By using social media, search engines, and content marketing, you can reach more people and make your business more visible. This can help you create recognition for your brand and build relationships with potential customers. You can motivate customers to buy from you or subscribe to your newsletters by interacting with them and providing useful information.
Reaching a wider audience
Creating brand recognition
Generating leads and conversions
How to increase your business visibility online?
To improve online visibility for your business, optimize your website for search engines and make sure it's visible to potential customers. This can be done by conducting keyword research, creating relevant content, and optimizing your website for search engine algorithms.
Additionally, you should create high-quality backlinks to improve your website's search engine ranking and create engaging social media content to help promote your business online and increase your online visibility.
Optimizing Your Website for Search Engines
Optimizing your website for search engines starts with conducting keyword research. This process involves identifying relevant keywords for your industry, utilizing keyword research tools, and adding keywords into your website content. The right keywords in place on a optimized page will allow your website to appear on clients google search results.
Conducting Keyword Research
Conducting keyword research is essential for improving your website's visibility online. To do this, you should focus on the following steps:
Identifying relevant keywords for your industry
Utilizing keyword research tools
Incorporating keywords into your website content
On-Page SEO Techniques
Once you have identified the right keywords, you can use on-page SEO techniques to improve your website's visibility. This includes:
Optimizing meta tags and descriptions
Creating high-quality, keyword-rich content
Improving website loading speed
If you optimize your web pages correctly, you may receive a ton of web traffic.
Leveraging Social Media Platforms
Social media platforms are a great way to increase your online visibility. By leveraging social media, you can reach a wider audience and build relationships with potential customers. To get the most out of your social media efforts, you should:
Choosing the Right Platforms
Identifying your target audience
Researching popular social media platforms or online channels
Selecting platforms that align with your brand
Creating Engaging Content
Developing a content strategy
Posting regularly and consistently
Encouraging audience interaction and engagement
Advertising on Social Media
Advertising on social media platforms like Facebook can be a great way to build online visibility for a business. Social media advertising allows you to reach the right audience. Not only that but you get features like custom audiences, lookalike audiences, and tracking the performance of their ads.
Businesses can also leverage influencer marketing to build relationships with their target audience.
Building Relationships through Influencer Marketing
Identifying Relevant Influencers
Influencer marketing is a great way to build relationships with the right people in your industry and drive more visibility. It involves identifying relevant influencers, building relationships with them, and creating content that resonates with their followers. To do this successfully, businesses should take the time to:
Researching influencers in your industry
Analyzing their reach and engagement
Ensuring alignment with your brand values
Collaborating with Influencers
Reaching out to influencers with a personalized approach
Offering value in exchange for their promotion
Tracking and measuring the success of influencer campaigns
Conclusion
Boosting your online visibility and standing out in the digital world requires a combination of strategic planning, consistent effort, and staying up-to-date with the latest trends. To enhance your online presence and engage with your target audience, you should optimize your website for search engines. Additionally, utilizing social media platforms and establishing connections with influencers can also be beneficial. Implement the strategies discussed in this blog post, and watch your online visibility soar.
FAQs
Increasing your online visibility on social media is a great way to reach larger audiences and build relationships with potential customers. To start, create content that is valuable to your target audience, and make sure to optimize it for search engines.
Utilize social media platforms such as Twitter, Instagram, and Facebook to promote your content and engage with your audience. You can also leverage influencer marketing to build relationships and gain more visibility. Finally, make sure to keep track of your analytics to measure the effectiveness of your efforts.
Businesses can increase their visibility by optimizing their website for search engine optimization (SEO). This includes using keywords and phrases in the content and ensuring that the website is easy to navigate.
Additionally, businesses should create and share content that is relevant to their target audience on a regularly. This will help to keep their brand top-of-mind for potential customers. Utilizing social media marketing is also a great way to build relationships, engage with customers, and grow your reach. Finally, businesses should consider leveraging influencer marketing to amplify their brand message and gain more visibility.
SEO is an acronym for search engine optimization, which is the practice of optimizing a website to improve its ranking in search engine results. By employing techniques such as using keywords in content, optimizing page titles and meta descriptions, and creating content that is relevant to the target audience, businesses can improve their search engine visibility and ultimately increase their online visibility. Businesses should optimize their website for both search engines and mobile users to provide the best user experience.
The best way to increase online visibility is to focus on creating a comprehensive digital marketing strategy. This strategy should include SEO, social media marketing, email marketing, content marketing, and influencer marketing. SEO is the cornerstone of online visibility and should be implemented first. Then, businesses should focus on using social media to spread awareness and build relationships with their target customers.
Email marketing and content marketing can also be used to engage with customers and provide them with valuable information. Finally, influencer marketing can be used to reach a larger audience and build relationships with industry experts and influencers.